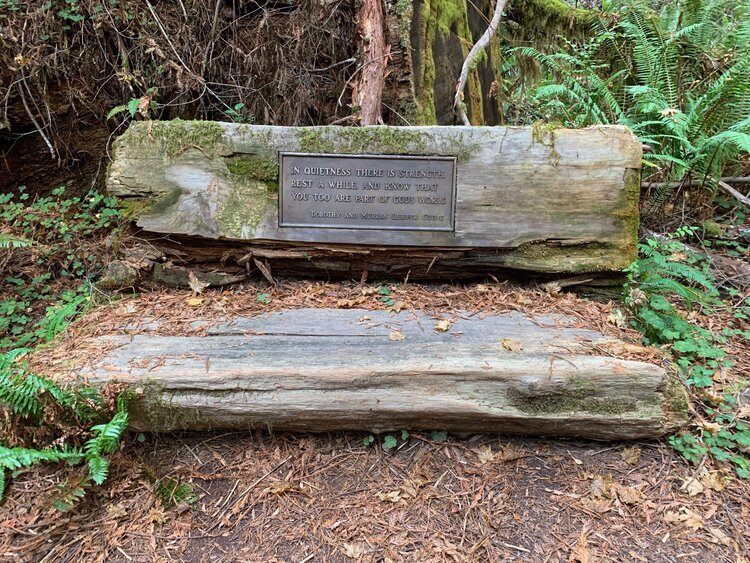 How is your week going? I'm nestled in the Redwoods at the edge of Jedediah Smith State Park and boy, is it wonderful.
I've been working on my internet marketing and it is even going better now that I have an assistant to help me figure out what is going well and what I need to change.
I made the decision to focus on the writing part and get advice from someone else about all of those numbers that make my head feel like ping pong balls are bouncing around in there.
What about you? Do you have some things you do that just do not give you any pleasure? I bet there is someone out there that would just love to do those things for you.
I loved this memorial bench in the park. It looks like it was made from some fallen trees and it sits right on the ground. I tried it out and loved it.