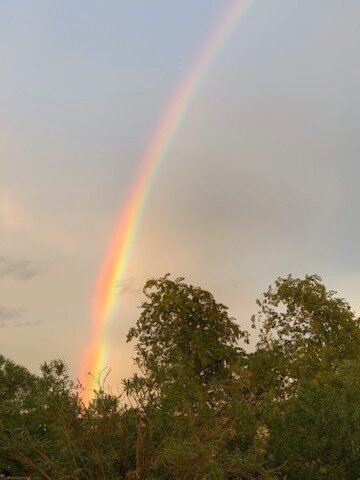 Rained like crazy, then a rainbow and today a good hiking day. Like life. The rainbow is a good sign right now.
Sending some out for everyone.
People in the camp have decorated their rigs and their areas with all things Christmas. Cute. Not me. Where do they put all that stuff? Yikes.
I have about 10 feet to move around in and I would rather have a sweater tucked away than a blow up Santa.
Hey, going into the weekend soon so have a good one.